CARBOSTORE
CARBOSTORE (Carbon Storage in German Coastal Seas - Stability, Vulnerability and Perspectives for Manageability) is a joint project funded by the Federal Ministry of Education and Research (BMBF) in the research program "MARE: N - Coastal, Marine and Polar Research for Sustainability" under the umbrella of the Research Framework Program" Research for Sustainable Development" (FONA).

With reference to the BMBF tender of July 26, 2019, CARBOSTORE is particularly dedicated to the "analysis of interactions between physically conditioned and biogeochemical cycles (especially CO2 uptake / biological pump) under the combined influence of global change and other directly anthropogenic influencing factors". This question is being investigated for the two marginal seas, the North Sea and the Baltic Sea, whose coastline runs partly through German territory.

The main goal of CARBOSTORE is to investigate the stability and vulnerability of various carbon stores in the German tributaries of the North and Baltic Seas. For this purpose, it is checked whether and to what extent processes that are responsible for carbon storage are or will be influenced. Based on these studies of vulnerability, and taking into account the relevant legal and socio-economic framework conditions, perspectives are developed that allow the targeted increase in carbon storage in the North and Baltic Seas, ie, net negative CO2 emissions, have the objective.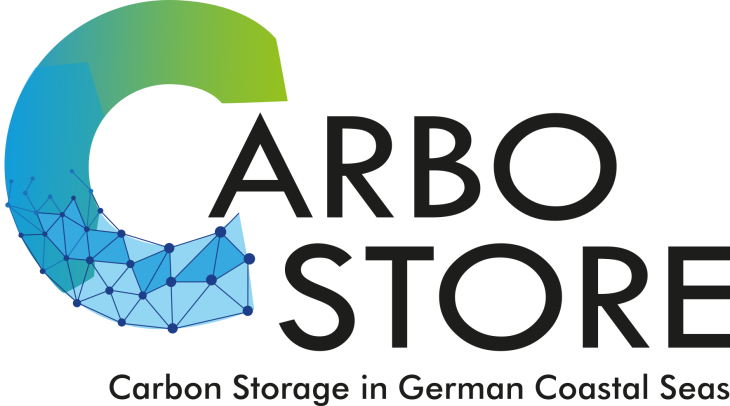 Logo CARBOSTORE (Bianca Seth/hereon).